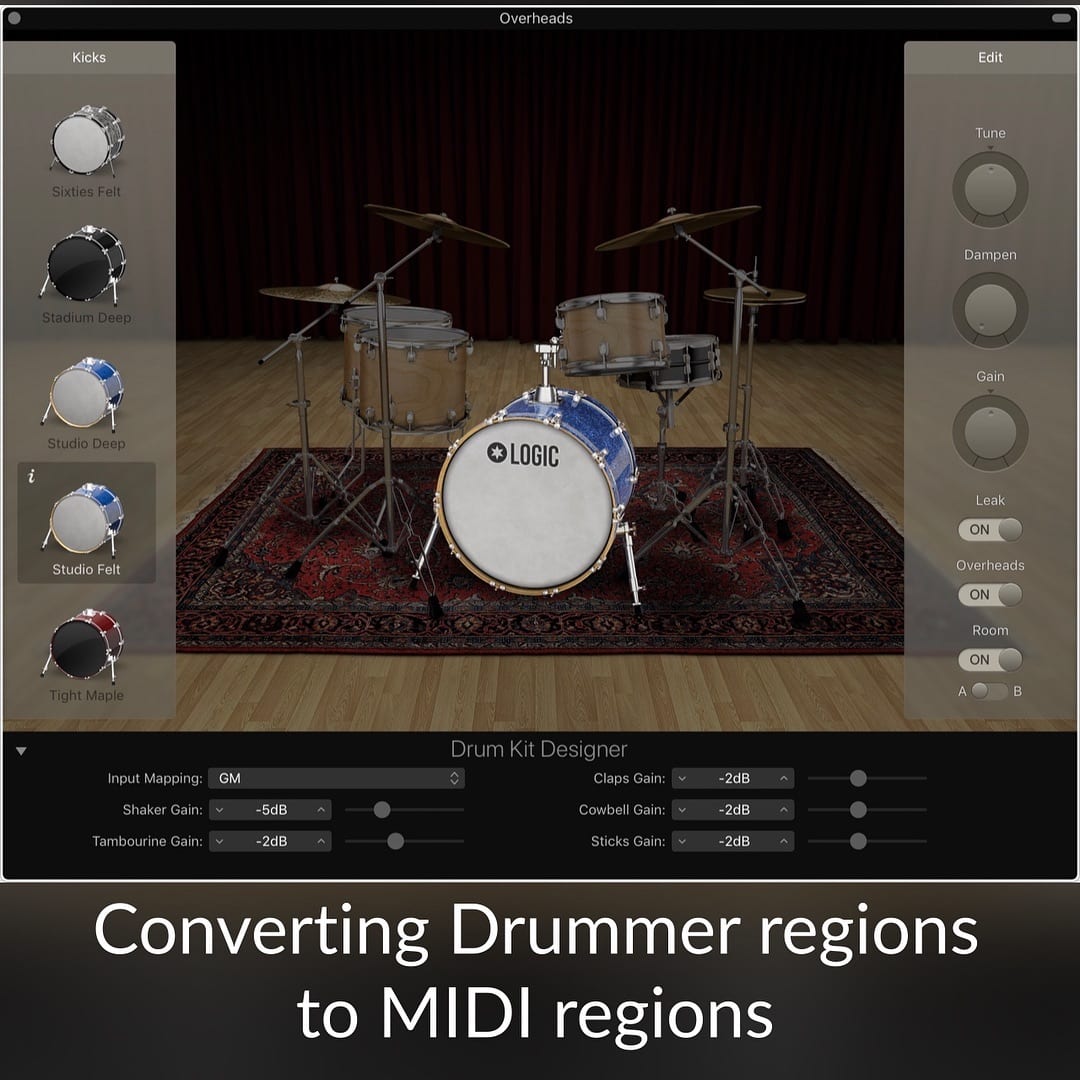 If you need absolute control over a Drummer region, you can convert it to a MIDI region. Two methods are available for converting a Drummer region to MIDI:
Drag any drummer region to a MIDI track. The region will automatically convert to a MIDI region.
Command-click a Drummer region and choose Convert > Convert to MIDI Region. The region will convert to MIDI, and the Drummer editor will no longer be available.
TIP: You can convert a MIDI region on a Drummer track back to a Drummer region by Command-clicking the region and choosing Convert > Convert to Drummer Region. However, any edits you made to the MIDI region will not be saved after the conversion.
Find out more about making beats with Logic Pro X's drum and percussion software instruments in Chapter 9 of
Logic Pro X For Dummies
.